Contemporary Landscape & Abstract Paintings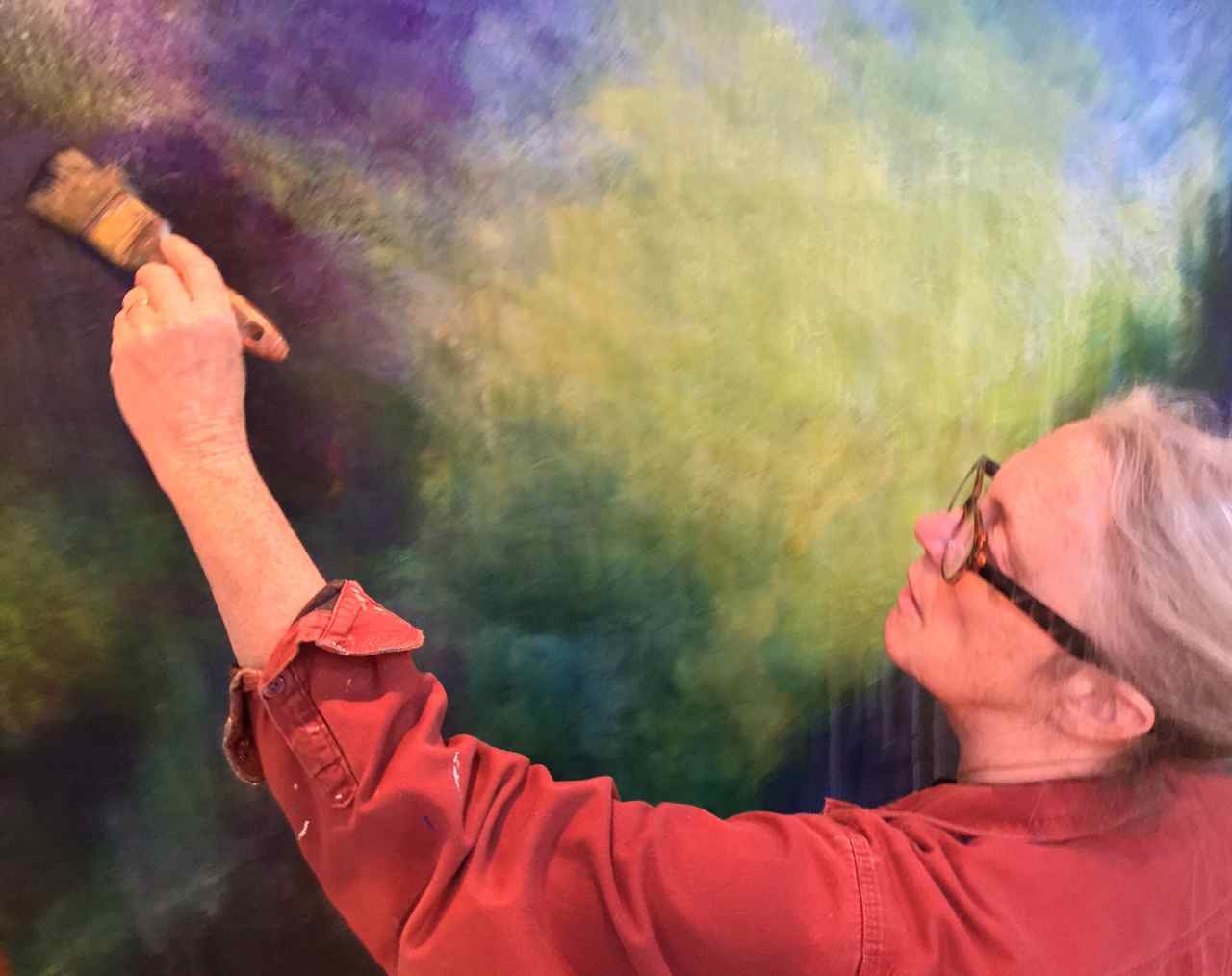 Fall Reflections: Open Studios 2015
Well, it's over but it was ah-mazing! What more can I say? Lots of people, new friends, collectors and new students. Thanks everyone for coming by. And you don't have to wait for next year to visit the studio. Contact me and we'll set up a time.
Lookie over there (arrow pointing right) That, my dearies, is GOLDENROD from the HORIZON series, sold during Open Studios and happily ensconced in its new home. I do so heart my collectors!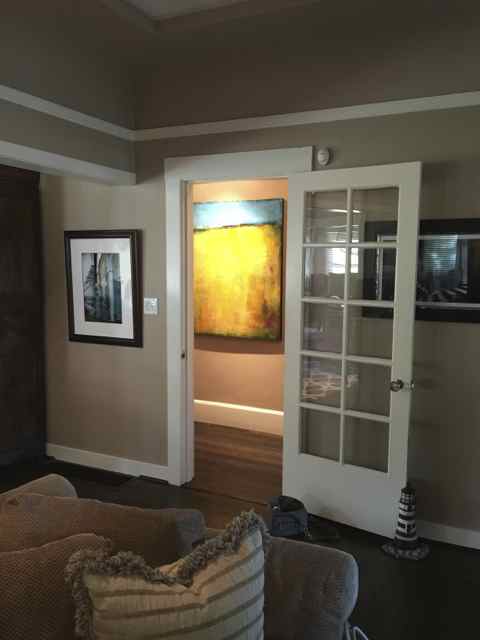 Coming December 12, 2015: For Paws, A Holiday Art Show & Sale
It's a POP-UP! A one day fling-a-ma-jig featuring four other artists and moi. I'll be rolling out some new work: fun figuratives and animal abstracts on paper and canvas. I'll be joined by Kris Johnson (fiber art), Don Johnson (ceramics) Susan Murphy (mosaics and poly clay animal totems & jewelry), David–oh David, what is your name??? David makes exquisite furniture and useful things out of wood. Rounding out the group is Jennifer Cull who works in stone. Join us December 12, 10 AM-5 PM at Four Paws Animal Clinic, 521 Searls Ave, Nevada City, CA. A portion of the proceeds from this show will be donated to Sammie's Friends, a nonprofit providing medical care for the animals at the Nevada County Animal Shelter, making them adoptable and to support other disadvantaged animals in Nevada County.